May 25, 2007
5:11 PM
|
Edit Post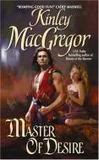 A Dream of Desire Awakened…
Beautiful Lady Emily dreams of the rapture of love and the joys of marriage. The youngest daughter of an English lord at war, she is shaken by the arrival of a mysterious stranger to her father's castle. Could this breathtaking man be Emily's yearned-for lover? Indeed, Draven de Montague, Earl of Ravenswood, has come for Emily...but romance has nothing to do with it.

In the Tender Embrace of an Enemy…
Draven would never have entered the home of his most hated adversary had not the King himself ordered him to take in his foe's daughter for a year to forge bonds of peace between their two feuding houses. Worse still, here is a lass whose exquisite loveliness could tempt Draven to betray his sworn vow never to let anther close to his heart. Emily knows the searing heat of her passion could burn down the defenses of this proud warrior. But will the surrender of the sweet nectar of his lips and his bold, sensuous caress ignite a blaze so hot it consumes them both?
I enjoyed reading this book. It was delightfully funny as known of Kinley MacGregor. She manages to write an intense love-story filled with wit and depth at the same time.
The characters are well developed and have depth to them. The interactions between Draven and Emily send sparks of the pages and those between Draven and Simon are filled with humor.
Draven is a good man but torn between his feelings for Emily and the honor of upholding his oath to the King. You can just feel the desperation in him, trying to keep distance between him and Emily in spite of the huge attraction she forms to him. And there is also the burden of the alleged curse in his family that prevents him from caring for a woman in fear of hurting her.
Emily is endearing, strong-willed, resourceful and intelligent. She's a lovely heroin. Her directness and honesty are heartwarming and refreshing.
Simon and the maid Alys are great secondary characters.
This isn't the first Kinley MacGregor I've read because I read both the novels in the Seawolves-series before but I liked this one much better and probably because of it's genre that I like more than the pirate-genre.
I think it certainly won't be a burden to entertain myself with the other MacGregor books waiting for me on the shelves…
Quote
Simon: "Allow me to present myself milady, I am Simon of Ravenswood, brother to the ogre, and your most fervent protector for this journey.
Draven: "And pray tell who will protect her from your drooling? Should I have my squire fetch rags now, or should I wait until she starts to drown?"

Emily: "Where are you taking me?"
Draven: "Wherever and as many times as it suits me."

Nice to meet you!
Pearl

Netherlands
39, married to my real life romance hero, addicted to TV shows, reading romance novels and Twitter. I'm a chronic (e)book hoarder and my absolute favorite genres within romance fiction are contemporary romance and romantic suspense, but I don't shy away from historical, paranormal or erotic romance either. Even the occasional (urban) fantasy romance, futuristic and sci fi romance may make it to my Mount TBR. This is my corner of the world wide web where I let you know what books I'm hoarding, reading and reviewing.
View my complete profile

My Book-Providers
Reviews by Rating

Reviews by Genre
Reviews by Type

Reviews by Publisher

Fellow Bloggers


GR Reading Challenge
Pearl
has read 10 books toward her goal of 50 books.

On My TBR Shelf
Unforgivable - Laura Griffin
Snapped - Laura Griffin
Darkness at Dawn - Elizabeth Jennings
Sizzle and Burn - Alexis Grant
No Mercy - Lori Armstrong
Animal Magnetism - Jill Shalvis
Crazy for Love - Victoria Dahl
Kink - Saskia Walker/Sasha White
So Sensitive - Anne Rainey
Dark Taste of Rapture - Gena Showalter
The Darkest Secret - Gena Showalter
Vampire in Atlantis - Alyssa Day
Vampire Dragon - Annette Blair
Captive Spirit - Anna Windsor
Chosen by Blood - Virna DePaul
Rebel - Zoe Archer
Stranger - Zoe Archer
A Taste of Desire - Beverley Kendall
Mistress by Midnight - Maggie Robinson
To Desire a Devil - Elizabeth Hoyt
To Tame a Dangerous Lord - Nicole Jordan

Digital TBR Next
Driven - Jayne Rylon (reread)
Shifting Gears - Jayne Rylon
Beg Me - Shiloh Walker
Tempt Me - Shiloh Walker
Jazz Baby - Lorelie Brown
Playboy Prankster - Pamela Britton
Just Like That - Erin Nicholas
Sweet Inspiration - Penny Watson
Breathe - Donna Alward
My Gigolo - Molly Burkhart
Scent of Persuason - Nikki Duncan

Blog Archive