May 2, 2007
8:01 PM
|
Edit Post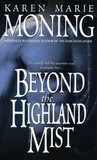 I read this book in February 2007
He would sell his warrior soul to possess her. . . .

An alluring laird...

He was known throughout the kingdom as Hawk, legendary predator of the battlefield and the boudoir. No woman could refuse his touch, but no woman ever stirred his heart-until a vengeful fairy tumbled Adrienne de Simone out of modern-day Seattle and into medieval Scotland. Captive in a century not her own, entirely too bold, too outspoken, she was an irresistible challenge to the sixteenth-century rogue. Coerced into a marriage with Hawk, Adrienne vowed to keep him at arm's length-but his sweet seduction played havoc with her resolve.

A prisoner in time...

She had a perfect "no" on her perfect lips for the notorious laird, but Hawk swore she would whisper his name with desire, begging for the passion he longed to ignite within her. Not even the barriers of time and space would keep him from winning her love. Despite her uncertainty about following the promptings of her own passionate heart, Adrienne's reservations were no match for Hawk's determination to keep her by his side. . . .
I just closed my first time-travel romance and some romance it was!
I took me a while before I could dive into the world of Highlanders and Fae created by Moning and now all I think is: "why did it take me so long?!?"
Fortunately it's just the first of the series and I've got a lot of them to look forward to, but I can already predict the frustration when I've finished them all and will be forced to wait for the next release from Moning, as it was with Kenyon's Hunters and Ward's Brothers!

But back to Beyond the Highland Mist.
For me this was a typical book that creeps up on you and doesn't let go. Causing a slumbering feeling of appreciation rather than an outburst of praise.
Moning's writing style is awesome! I really pictured myself in the Highlands surronded by savage Scotsmen. Wouldn't mind doing some time-travelling myself if I knew there was a man like Hawk waiting for me over there!

In the beginning I wasn't really in touch with Adrienne's character because I was enchanted by Hawk. He had the total package: beauty, harshness, vulnerability, humor, determination and he stole my heart in the way he acknowledged his feelings voor Adrienne. His harsh past didn't leave him a bitter man but he held on to his dreams and was determined to have them come true.
With a man like that, no sharp tongue, strong personality of determination to resist handsome men, like Adrienne, will keep you from falling hard for him
Adrienne only captured me when she acknowledged her feelings for Hawk and wanted go the full length for him. Only then did it all come together in my eyes.

Reading this book I went through the whole spectrum of emotions: anger, sorrow, laughter, love.
Every emotion was there and I had a great time reading this story of love that travels through the boundaries of time.

Nice to meet you!
Pearl

Netherlands
39, married to my real life romance hero, addicted to TV shows, reading romance novels and Twitter. I'm a chronic (e)book hoarder and my absolute favorite genres within romance fiction are contemporary romance and romantic suspense, but I don't shy away from historical, paranormal or erotic romance either. Even the occasional (urban) fantasy romance, futuristic and sci fi romance may make it to my Mount TBR. This is my corner of the world wide web where I let you know what books I'm hoarding, reading and reviewing.
View my complete profile

My Book-Providers
Reviews by Rating

Reviews by Genre
Reviews by Type

Reviews by Publisher

Fellow Bloggers


GR Reading Challenge
Pearl
has read 10 books toward her goal of 50 books.

On My TBR Shelf
Unforgivable - Laura Griffin
Snapped - Laura Griffin
Darkness at Dawn - Elizabeth Jennings
Sizzle and Burn - Alexis Grant
No Mercy - Lori Armstrong
Animal Magnetism - Jill Shalvis
Crazy for Love - Victoria Dahl
Kink - Saskia Walker/Sasha White
So Sensitive - Anne Rainey
Dark Taste of Rapture - Gena Showalter
The Darkest Secret - Gena Showalter
Vampire in Atlantis - Alyssa Day
Vampire Dragon - Annette Blair
Captive Spirit - Anna Windsor
Chosen by Blood - Virna DePaul
Rebel - Zoe Archer
Stranger - Zoe Archer
A Taste of Desire - Beverley Kendall
Mistress by Midnight - Maggie Robinson
To Desire a Devil - Elizabeth Hoyt
To Tame a Dangerous Lord - Nicole Jordan

Digital TBR Next
Driven - Jayne Rylon (reread)
Shifting Gears - Jayne Rylon
Beg Me - Shiloh Walker
Tempt Me - Shiloh Walker
Jazz Baby - Lorelie Brown
Playboy Prankster - Pamela Britton
Just Like That - Erin Nicholas
Sweet Inspiration - Penny Watson
Breathe - Donna Alward
My Gigolo - Molly Burkhart
Scent of Persuason - Nikki Duncan

Blog Archive