May 20, 2007
4:58 PM
|
Edit Post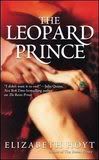 I read this book in April 2007
THE ONE THING A LADY MUST NEVER DO...
Wealthy Lady Georgina Maitland doesn't want a husband, though she could use a good steward to run her estates. One look at Harry Pye, and Georgina knows she's not just dealing with a servant, but a man.

IS FALL IN LOVE...
Harry has known many aristocrats—including one particular nobleman who is his sworn enemy. But Harry has never met a beautiful lady so independent, uninhibited, and eager to be in his arms.

WITH HER SERVANT.
Still, it's impossible to conduct a discreet liaison when poisoned sheep, murdered villagers, and an enraged magistrate have the county in an uproar. The locals blame Harry for everything. Soon it's all Georgina can do to keep her head above water and Harry's out of the noose...without missing another night of love.
I can't find anywhere if this trilogy (currently 2 books are released and the 3rd one is coming in September 2007) has a name but I call it The Prince Trilogy.
This is the second book by Elizabeth Hoyt and subsequently the second in the trilogy.
These two first books are another refreshing approach of a commonly known thing: a love-affair between employer and employee.
In the Raven Prince it's a female employee and a male employer, in The Leopard Prince it's the other way around.

Lady Georgina Maitland (George) is the daughter of an earl, She is keen and very smart and she has a ready tongue.
Harry Pye is her land steward and on a trip from London to her estate in Yorkshire to investigate who is poisoning her neighbour's sheep, they have an accident with the carriage. The book starts when they have just ended up in a ditch and they have to seek shelter and for the first time George notices Harry for the attractive man he is and it turns out that Harry isn't quite immune to George's charms either.

George is feisty and intelligent, although she tries to hide this by sometimes playing the silly aristocrate. She says what she thinks and feels without thinking of the consequences. She would go through fire and water for the people she loves.
Sometimes rambles a bit. Especially when she's around Harry en she feels a little uncomfortable, aware of her feelings for him. This annoys Harry in the beginning but the more time they spend together, the more he starts to find it endearing.

Harry is a sincere, honest man who also goes through fire and water for the ones dear to him. Marked by his past and background he's doesn't trust aristocracy. He is also quiet and reserved. But there is much more to him than meets the eye.
Behind his seemingly inpenetrable outward appearance he holds for everyone to see, there's a passionate and sensitive man who's past made him who he is now.

After The Raven Prince I was really looking forward to this book and Ms Hoyt certainly didn't dissapoint me. Not at all!
She continued her easy-to-read, fast paced, refreshing writing style and her witty, sometimes borderline sarcastic, sense of humor in this book and topped it of with a delicious plot. I just can't say anything negative about the secondary characters or the plot of poisoned sheep, murder and Harry being the prime suspect. Nothing predictable about it too...When you think you've got it figured out, she gives it a twist and leaves you hanging. Brilliant!

The title this time refers to a fairy tale George tells Harry in parts throughout the book. Of course this fairy tale is a metaphor for the story of George and Harry. Like the book in The Raven Prince was the metaphor for Anna and Edward's story.
This is also masterfully done by Hoyt. It gives her books deeper layers that turns them into so much more than standard Regency!

And then the erotic scenes in the book. They're explicit but it didn;t bother me a bit. Hoyt has such a classy writing style that it never gets vulgar. She just describes deliciously how two people develop feelings for each other and how they express these feelings in a physical way.
If you like sensuality, you won't be dissapointed.

So again Ms Hoyt has delivered a masterpiece that has certainly earned it's own special place between my other booktreasures!
Quotes:

[…]Put himself inside her and stay there until she told him why she had run away. Until she promised never to do it again

Her mouth was warm and wet and tasted of her morning's tea. He could spend the rest of his life just tasting her.

Nice to meet you!
Pearl

Netherlands
39, married to my real life romance hero, addicted to TV shows, reading romance novels and Twitter. I'm a chronic (e)book hoarder and my absolute favorite genres within romance fiction are contemporary romance and romantic suspense, but I don't shy away from historical, paranormal or erotic romance either. Even the occasional (urban) fantasy romance, futuristic and sci fi romance may make it to my Mount TBR. This is my corner of the world wide web where I let you know what books I'm hoarding, reading and reviewing.
View my complete profile

My Book-Providers
Reviews by Rating

Reviews by Genre
Reviews by Type

Reviews by Publisher

Fellow Bloggers


GR Reading Challenge
Pearl
has read 10 books toward her goal of 50 books.

On My TBR Shelf
Unforgivable - Laura Griffin
Snapped - Laura Griffin
Darkness at Dawn - Elizabeth Jennings
Sizzle and Burn - Alexis Grant
No Mercy - Lori Armstrong
Animal Magnetism - Jill Shalvis
Crazy for Love - Victoria Dahl
Kink - Saskia Walker/Sasha White
So Sensitive - Anne Rainey
Dark Taste of Rapture - Gena Showalter
The Darkest Secret - Gena Showalter
Vampire in Atlantis - Alyssa Day
Vampire Dragon - Annette Blair
Captive Spirit - Anna Windsor
Chosen by Blood - Virna DePaul
Rebel - Zoe Archer
Stranger - Zoe Archer
A Taste of Desire - Beverley Kendall
Mistress by Midnight - Maggie Robinson
To Desire a Devil - Elizabeth Hoyt
To Tame a Dangerous Lord - Nicole Jordan

Digital TBR Next
Driven - Jayne Rylon (reread)
Shifting Gears - Jayne Rylon
Beg Me - Shiloh Walker
Tempt Me - Shiloh Walker
Jazz Baby - Lorelie Brown
Playboy Prankster - Pamela Britton
Just Like That - Erin Nicholas
Sweet Inspiration - Penny Watson
Breathe - Donna Alward
My Gigolo - Molly Burkhart
Scent of Persuason - Nikki Duncan

Blog Archive