May 3, 2007
8:06 PM
|
Edit Post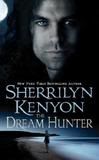 I read this book in February 2007
In the ethereal world of dreams, there are champions who fight to protect the dreamer and there are demons who prey on them...

Arik is such a predator. Condemned by the gods to live eternity without emotions, Arik can only feel when he's in the dreams of others. For thousands of years, he's drifted through the human unconscious, searching for sensation. Now he's finally found a dreamer whose vivid mind can fill his emptiness.

Dr. Megeara Kafieri watched her father ruin himself and his reputation as he searched to prove Atlantis was real. Her deathbed promise to him to salvage his reputation has now brought her to Greece where she intends to prove once and for all that the fabled island is right where her father said it was. But frustration and bad luck dog her every step. Especially the day they find a stranger floating in the sea. His is a face she's seen many times.... in her dreams.

What she doesn't know is that Arik holds more than the ancient secrets that can help her find the mythical isle of Atlantis. He has made a pact with the god Hades: In exchange for two weeks as a mortal man, he must return to Olympus with a human soul. Megeara's soul.

With a secret society out to ruin her expedition, and mysterious accidents that keep threatening her life, Megeara refuses to quit. She knows she's getting closer to Atlantis and as she does, she stumbles onto the truth of what Arik really is.

For Arik his quest is no longer simple. No human can know of a Dream-Hunter's existence. His dream of being mortal has quickly turned into his own nightmare and the only way to save himself will be to sacrifice the very thing he wanted to be human for. The only question is, will he?
On the back of the book it says:
The first novel in a breathtaking new series from NYT bestselling author Sherrilyn Kenyon...
And breathtaking it was!
I finished the book in less than 24 hours. For me that's really fast. Kenyon has started something that hit me like a ton of bricks!
The Dark- and Were-Hunters were the ones who first introduced me in a world that only Kenyon can create and I'll treasure them always but man-oh-man (or should I say god-oh god) the Dream-Hunters, both Oneroi and Skoti have had a huge impact on me. They are far more mysterious en mystery intrigues the hell out of me!

The eurofic feeling that Night Embrace, Night Pleasures and Dance with the Devil caused is back in full force! After reading Dark Side of the Moon I was really afraid Kenyon was losing her toch, but she's backslapped me with this one en proved me all wrong!
The only thing I can say is: Give me more!
More...more.....more....more!
More gods, more Oneroi, more Skoti, more Chthonians!

Arik and Geary's story truly holds its own in the midst of everything else that hits you while reading this book, like the introduction of "others" both characters as groups and little tidbits of information on extremely intrigueing characters as Hades, Tory, Solin, ZT, Thia and D'Alerian.
But still Kenyon knows how to keep you focused on Arik and Geary while subconciously you store everything else, so the yearning for full stories on the other characters grows bigger and bigger.
The scene in Geary's dream the night before the excavation, was breathtaking. I don't know how she does it but Kenyon succeeds in writing so vividly that I see the images in my head, like a movie. And I assure you, I only get that when it's really, really good!
She even accomplished my sympathy for Apollymi! This certainly has never happened reading the other books where Apollymi had made an appearance.
The book is fast-paced, packed with delicious humor and sarcasm, especially in the Arik-Solin and Kat-Solin interaction. The heroin has a strong personality but is never overbearing, like I thought Tabitha was in Seize the Night. A hero that makes you melt . It's so great to read how he experiences things new to him like the feeling and tasting of things: clothes, food, sleep, sex…
The way Kenyon describes this, make me look differently at these things we take for granted.


The tidbits of backgroundinformation make you hunger for future books and if Kenyon keeps up the line she has started with this book in Devil May Cry, she'll make me very happy!
Quote
Solin to Kat:[...] but they were running a special. Two Skoti for one, so here I am in all my glory just to get under your skin or skirt.
I'm really not particular.

Nice to meet you!
Pearl

Netherlands
39, married to my real life romance hero, addicted to TV shows, reading romance novels and Twitter. I'm a chronic (e)book hoarder and my absolute favorite genres within romance fiction are contemporary romance and romantic suspense, but I don't shy away from historical, paranormal or erotic romance either. Even the occasional (urban) fantasy romance, futuristic and sci fi romance may make it to my Mount TBR. This is my corner of the world wide web where I let you know what books I'm hoarding, reading and reviewing.
View my complete profile

My Book-Providers
Reviews by Rating

Reviews by Genre
Reviews by Type

Reviews by Publisher

Fellow Bloggers


GR Reading Challenge
Pearl
has read 10 books toward her goal of 50 books.

On My TBR Shelf
Unforgivable - Laura Griffin
Snapped - Laura Griffin
Darkness at Dawn - Elizabeth Jennings
Sizzle and Burn - Alexis Grant
No Mercy - Lori Armstrong
Animal Magnetism - Jill Shalvis
Crazy for Love - Victoria Dahl
Kink - Saskia Walker/Sasha White
So Sensitive - Anne Rainey
Dark Taste of Rapture - Gena Showalter
The Darkest Secret - Gena Showalter
Vampire in Atlantis - Alyssa Day
Vampire Dragon - Annette Blair
Captive Spirit - Anna Windsor
Chosen by Blood - Virna DePaul
Rebel - Zoe Archer
Stranger - Zoe Archer
A Taste of Desire - Beverley Kendall
Mistress by Midnight - Maggie Robinson
To Desire a Devil - Elizabeth Hoyt
To Tame a Dangerous Lord - Nicole Jordan

Digital TBR Next
Driven - Jayne Rylon (reread)
Shifting Gears - Jayne Rylon
Beg Me - Shiloh Walker
Tempt Me - Shiloh Walker
Jazz Baby - Lorelie Brown
Playboy Prankster - Pamela Britton
Just Like That - Erin Nicholas
Sweet Inspiration - Penny Watson
Breathe - Donna Alward
My Gigolo - Molly Burkhart
Scent of Persuason - Nikki Duncan

Blog Archive