December 30, 2007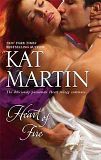 When Coralee Whitmore, a reporter for the fashionable London ladies' gazette, Heart to Heart, learns that her sister's death has been dismissed as a suicide, she vows to uncover the truth. Suspecting the notorious Earl of Tremaine was Laurel's lover--and the father of her illegitimate child--Corrie infiltrates Castle Tremaine, posing as the abandoned, destitute wife of the earl's distant cousin.

But Corrie finds the handsome earl is not all he seems...nor is she immune to his charms--however much she despises his scandalous ways.

And the deeper Corrie immerses herself in her role, the more certain it becomes that someone is bent on ensuring her questions go unanswered--forever.
Coralee Whitmore writes of a gossip column in the weekly ladies' magazine Heart to Heart. When her sister dies and the authorities write it of as suicide, Corrie doesn't believe this and starts her own investigation to find out the truth. In order to discover the truth about her sister's death she goes undercover, as a country ninny, into the home of the man she suspects of being involved, the Earl of Tremaine: Grayson Forsythe. She soon discovers that with Gray she gets more than she bargained for while fighting her attraction to him and solving the mystery of her sister's death...

I adored Corrie and was utterly fascinated by Gray. They captured me right away.
Corrie is lively, determined and courageous. While reading I almost felt her energy and determination coming of the pages. She's intelligent, outspoken and stubborn. Giving Gray a run for his money. Gray is a hero as I like them: dark and intriguing, loyal and strong. But he also possesses a wicked sense of humor, with which he teases Corrie whenever he can.

There were numerous scenes in which the attraction between Corrie and Gray was tentatively explored. These scenes were lovely and well written.
The secondary characters are kept in the background as Corrie and Gray take center stage and I liked this. It's their story and the secondary characters contributed to it in a nice way.

I truly enjoyed this book and closed it with a very satisfied feeling. It was a nicely balanced mix of regency, suspense and romance, occasionally touching some social issues. Light and playful in the first part of the book and halfway through turning a bit more touching and emotional causing a smile on my face in one page and then a serious lump in my throat on another.

Though it wasn't anything intense or mind-blowing it was still a very compelling story with characters you can relate to easily. With a believable and well-written plot. Some things in the plot were predictable but still there were a few surprises in the conclusion. It was nicely written in a fast pace, keeping me reading and finding it very difficult to put the book down. The story build-up was perfect, both in the romance as in the mystery. Bit by bit the information needed to find the one responsible for Laurel's death is revealed. But the love between them also grows gradually, from attraction they both want to ignore for obvious reasons to a strong love that melts even Gray's blackened heart. The love scenes are lush and tasteful, beautifully written

This was the first book I read by Kat Martin and I can honestly say I've gotten a taste of something I want to explore further.
The writing style is pleasant, fluent and easy to read. Providing descriptive and background information with so much ease it blends
effortlessly into the story without being interruptive.

This is book two in the Heart Trilogy. The little tidbits of information on Krista and Leif made me anxious to go and get their book (book one: Heart of Honor) and I'm really looking forward to Thor and Lindsey's story in book three (Heart of Courage).

With Heart of Fire, Kat Martin gives the reader a delightful and captivating book full of love, passion and mystery.
Quote:
She might not be a woman of great intellectual capacity, but she set fire to his blood, and should she wind up in his bed, he wouldn't waste time talking.

Nice to meet you!
Pearl

Netherlands
39, married to my real life romance hero, addicted to TV shows, reading romance novels and Twitter. I'm a chronic (e)book hoarder and my absolute favorite genres within romance fiction are contemporary romance and romantic suspense, but I don't shy away from historical, paranormal or erotic romance either. Even the occasional (urban) fantasy romance, futuristic and sci fi romance may make it to my Mount TBR. This is my corner of the world wide web where I let you know what books I'm hoarding, reading and reviewing.
View my complete profile

My Book-Providers
Reviews by Rating

Reviews by Genre
Reviews by Type

Reviews by Publisher

Fellow Bloggers


GR Reading Challenge
Pearl
has read 10 books toward her goal of 50 books.

On My TBR Shelf
Unforgivable - Laura Griffin
Snapped - Laura Griffin
Darkness at Dawn - Elizabeth Jennings
Sizzle and Burn - Alexis Grant
No Mercy - Lori Armstrong
Animal Magnetism - Jill Shalvis
Crazy for Love - Victoria Dahl
Kink - Saskia Walker/Sasha White
So Sensitive - Anne Rainey
Dark Taste of Rapture - Gena Showalter
The Darkest Secret - Gena Showalter
Vampire in Atlantis - Alyssa Day
Vampire Dragon - Annette Blair
Captive Spirit - Anna Windsor
Chosen by Blood - Virna DePaul
Rebel - Zoe Archer
Stranger - Zoe Archer
A Taste of Desire - Beverley Kendall
Mistress by Midnight - Maggie Robinson
To Desire a Devil - Elizabeth Hoyt
To Tame a Dangerous Lord - Nicole Jordan

Digital TBR Next
Driven - Jayne Rylon (reread)
Shifting Gears - Jayne Rylon
Beg Me - Shiloh Walker
Tempt Me - Shiloh Walker
Jazz Baby - Lorelie Brown
Playboy Prankster - Pamela Britton
Just Like That - Erin Nicholas
Sweet Inspiration - Penny Watson
Breathe - Donna Alward
My Gigolo - Molly Burkhart
Scent of Persuason - Nikki Duncan

Blog Archive