October 25, 2007
6:42 PM
|
Edit Post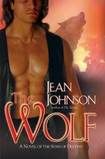 Eight brothers, born in four sets of twins, two years apart to the day-they fulfill the Curse of Eight Prophecy. To avoid tempting their destiny, the brothers are exiled to Nightfall Island, where women are forbidden. When a childhood friend seeks refuge among the brothers, it triggers a confrontation with their mysterious enemy.

Alys arrives desperate and afraid, but welcomed by Wolfer, the second-born brother who harbors deep feelings for Alys. But she harbors a secret: her own uncle is tormenting the exiled brothers, and seeks to kill them to secure their ancestral inheritance for himself.
Confessing her uncle's plan to the brothers puts them at even greater risk, for their resistance against the evil mage has stirred his wrath. Alys fears her uncle is determined this time to exterminate the brothers once and for all-destroying the star-crossed lovers as well.
In this second book of the series we get to know more and more about the world of Katan, the gods of Katan and the way of the mages other than the brothers. But we are also drawn further into the world of the brothers, their prophecied disasters, their characters, their secrets and the whole big picture begins to unravel and things become more clear bit by bit. But still there is so much more lingering under the surface I really can't wait to get the complete story, which won't be until Morganen's book of course.

Wolfer and Alys captured my heart right from the beginning. They were such lovable and endearing characters where Saber and especially Kelly were fierce and a bit overpowering. But this fit them all and I wouldn't want it otherwise. This is an example of Johnson's talent in writing characters that are perfect for each other and at the same time maintaining a measure of uniqueness to each plot and book. She has a knack for writing very compatible characters and I'm curious to know what she has in store for the other brothers.
Wolfer and Alys being less fierce than Kelly and Saber also made this book less intense than the first book but this was satisfactory made up for with the utterly romantic undertone that was seeping from every page.

Again Jean Johnson ensnared me into this magical fantasy world of the Sons of Destiny. Keeping me captivated with her imaginative powers, weaving a great plot with hot sensuality and heartfelt love.
Her characters and storylines are suberbly done. Her worldbuilding is addictive, making you want to get your hands on the next book just to know how it will all continue.

This installment of the Sons of Destiny is a feast if you're a sucker for a romantic lovestory and an imaginative plot, topped of with some magic and fantasy!
Quote:
Wolfer wanted it to go on forever, but he was made only of weak, male flesh, not fervid wishes and erotic dreams.

Nice to meet you!
Pearl

Netherlands
39, married to my real life romance hero, addicted to TV shows, reading romance novels and Twitter. I'm a chronic (e)book hoarder and my absolute favorite genres within romance fiction are contemporary romance and romantic suspense, but I don't shy away from historical, paranormal or erotic romance either. Even the occasional (urban) fantasy romance, futuristic and sci fi romance may make it to my Mount TBR. This is my corner of the world wide web where I let you know what books I'm hoarding, reading and reviewing.
View my complete profile

My Book-Providers
Reviews by Rating

Reviews by Genre
Reviews by Type

Reviews by Publisher

Fellow Bloggers


GR Reading Challenge
Pearl
has read 10 books toward her goal of 50 books.

On My TBR Shelf
Unforgivable - Laura Griffin
Snapped - Laura Griffin
Darkness at Dawn - Elizabeth Jennings
Sizzle and Burn - Alexis Grant
No Mercy - Lori Armstrong
Animal Magnetism - Jill Shalvis
Crazy for Love - Victoria Dahl
Kink - Saskia Walker/Sasha White
So Sensitive - Anne Rainey
Dark Taste of Rapture - Gena Showalter
The Darkest Secret - Gena Showalter
Vampire in Atlantis - Alyssa Day
Vampire Dragon - Annette Blair
Captive Spirit - Anna Windsor
Chosen by Blood - Virna DePaul
Rebel - Zoe Archer
Stranger - Zoe Archer
A Taste of Desire - Beverley Kendall
Mistress by Midnight - Maggie Robinson
To Desire a Devil - Elizabeth Hoyt
To Tame a Dangerous Lord - Nicole Jordan

Digital TBR Next
Driven - Jayne Rylon (reread)
Shifting Gears - Jayne Rylon
Beg Me - Shiloh Walker
Tempt Me - Shiloh Walker
Jazz Baby - Lorelie Brown
Playboy Prankster - Pamela Britton
Just Like That - Erin Nicholas
Sweet Inspiration - Penny Watson
Breathe - Donna Alward
My Gigolo - Molly Burkhart
Scent of Persuason - Nikki Duncan

Blog Archive