July 29, 2007
5:55 PM
|
Edit Post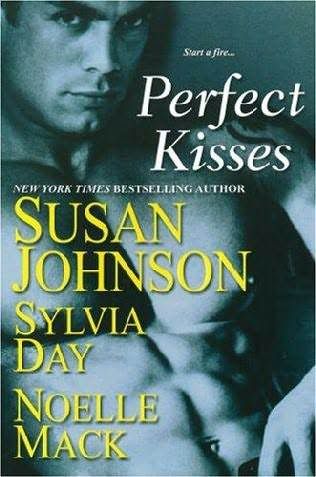 School for Scandal – Susan Johnson
James Bell, Viscount Ormond, is a shameless rake, infamous for his skills in seduction--and Claire Russell doesn't intend for her sister to become his latest conquest. That is why she's come to the viscount's private masked ball. The flagrant sensuality and unabashed decadence on display there are shocking, but they are nothing compared to the scandalous fire Claire feels when James makes a wholly improper suggestion...improper, indecent, and very, very tempting...
Clair Russell wants to prevent her younger sister becoming James Bell's latest prey and James promises to leave Harriet alone and even introduce her into the "ton" to find an suitable husband, but he wants Claire's friendship in return. Friendship becomes lust and lust eventually lust turns into love.
This was not an emotion stirring story but very entertaining. James is utterly confused by his feelings for Clair but other than that there is very little depth to the story or the characters. The erotic scenes come across a bit rushed.

Mischief and the Marquess – Sylvia Day
Justin, the Marquess of Fontaine, and Lady Sophie Milton-Riley have no desire to marry. To satisfy their mothers' insistence that they would be quite right together, they set out to demonstrate how completely ill-suited they are for one another. Justin is allergic to her perfume. Sophie dislikes his dogs. He prefers blondes; she, brunette men. But the more they seek to prove how wrong their union would be, the more right things feel. And when opposites attract, there's no denying the sparks or the heat…
As a young man Justin was in love with Sophie but he was afraid of rejection and kept his feelings to himself. Another man did propose to her and they had a child before they could get married, creating a big scandal for Sophie and making her an outcast after her fiancé's death. Justin's mother and Sophie's grandmother try to get them back together again and this succeeds. After a night of passion Justin proposes to Sophie but she refuses afraid to rub her scandal of on him. Justin doesn't take no for an answer and makes a plan to make her acceptable to society again and thus leaving her no room for refusing to marry him
A beautiful story of a childhood love and affection lost because of uncertainty and misunderstanding. Rekindled by a matchmaking mother and grandmother.
The erotic scenes were steaming hot and beautifully written. This is the first anthology-story (especially an erotic anthology-story) I ever really liked. Well-written characters with depth to them and a beautiful well rounded love-story. Within the small amount of pages Sylvia Day still manages to create a history and background for the characters, so it's very easy to relate to them and their dilemma's and at the same time the pages sizzle with the sensual attraction between them.
This is the first work by Sylvia Day I have read and I'm positive I want to read more by her hand!
Quote:
How the devil could she have thought he was a prince?
Princes were mortal. Fountaine was a golden god, with a body built for carnal sin, wrapped in the chilly infamous English hauteur she had never forgotten.

The Ruby Kiss – Noelle Mack
Susannah Fowler is in possession of many temptations–an independent nature, a quick wit, and lush curves. She is also in possession of a fortune in stolen jewels hidden within her favorite corset. If rakehell Carlyle Jameson wants it, he will have to remove it himself. From her boudoir…or from her body. One kiss ought to distract her, but one kiss leads to another and another, till there's no turning back…and no desire to try…
Susannah Fowler leaves India where she grew up, after her father's death, with Carlyle. He's appointed her guardian and promises her father he'll see to it she's introduced in London Society to find a proper husband. What follows is a blurry story about stolen rubies, sapphires and diamonds sown in a corset. The story never really caught my attention or emotions. Cold and aloof. No depth to the characters with a lot of emphasis on the stolen jewels and practically none on the relationship between Susannah and Carlyle. Even the erotic scenes didn't tip the scale to the positive side. Actually I found them boring and they didn't do much for me.

In short: The first and last story were real anthology stories with no depth or emotion stirring to be found. The second story makes it worth while to by this book and for that one I'm glad I did.
Nice to meet you!
Pearl

Netherlands
39, married to my real life romance hero, addicted to TV shows, reading romance novels and Twitter. I'm a chronic (e)book hoarder and my absolute favorite genres within romance fiction are contemporary romance and romantic suspense, but I don't shy away from historical, paranormal or erotic romance either. Even the occasional (urban) fantasy romance, futuristic and sci fi romance may make it to my Mount TBR. This is my corner of the world wide web where I let you know what books I'm hoarding, reading and reviewing.
View my complete profile

My Book-Providers
Reviews by Rating

Reviews by Genre
Reviews by Type

Reviews by Publisher

Fellow Bloggers


GR Reading Challenge
Pearl
has read 10 books toward her goal of 50 books.

On My TBR Shelf
Unforgivable - Laura Griffin
Snapped - Laura Griffin
Darkness at Dawn - Elizabeth Jennings
Sizzle and Burn - Alexis Grant
No Mercy - Lori Armstrong
Animal Magnetism - Jill Shalvis
Crazy for Love - Victoria Dahl
Kink - Saskia Walker/Sasha White
So Sensitive - Anne Rainey
Dark Taste of Rapture - Gena Showalter
The Darkest Secret - Gena Showalter
Vampire in Atlantis - Alyssa Day
Vampire Dragon - Annette Blair
Captive Spirit - Anna Windsor
Chosen by Blood - Virna DePaul
Rebel - Zoe Archer
Stranger - Zoe Archer
A Taste of Desire - Beverley Kendall
Mistress by Midnight - Maggie Robinson
To Desire a Devil - Elizabeth Hoyt
To Tame a Dangerous Lord - Nicole Jordan

Digital TBR Next
Driven - Jayne Rylon (reread)
Shifting Gears - Jayne Rylon
Beg Me - Shiloh Walker
Tempt Me - Shiloh Walker
Jazz Baby - Lorelie Brown
Playboy Prankster - Pamela Britton
Just Like That - Erin Nicholas
Sweet Inspiration - Penny Watson
Breathe - Donna Alward
My Gigolo - Molly Burkhart
Scent of Persuason - Nikki Duncan

Blog Archive