July 10, 2007
5:47 PM
|
Edit Post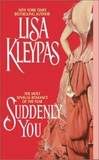 She was unmarried, untouched and almost thirty, but novelist Amanda Briars wasn't about to greet her next birthday without making love to a man. When he appeared at her door, she believed he was her gift to herself, hired for one night of passion. Unforgettably handsome, irresistibly virile, he tempted her in ways she never thought possible...but something stopped him from completely fulfilling her dream.

Jack Devlin's determination to possess Amanda became greater when she discovered his true identity. But gently-bred Amanda craved respectability more than she admitted, while Jack, the cast-off son of a nobleman and London's most notorious businessman, refused to live by society's rules. Yet when fate conspired for them to marry, their worlds collided with a passionate force neither had expected...but both soon craved.
Actually this was the first English historical romance I ever read and it was a while ago so many things had slipped my mind and were as new to me as the first time I read this book.
I had forgotten how sensual and determined Jack Devlin is and how strong and independant Amanda Briars is. I had forgotten how much I enjoyed reading this book.

Amanda is a heroin many modern women in their thirties can relate to. A spinster who decides she's been a virgin for long enough, not a perfect size 10 and criticized for her well-developped mind. She's an independant, self-sufficient novelist who doesn't want a husband in fear of losing her freedom and individuality. But she's also lonely an yearning for an equal-minded companion. She would have never thought she'd find him in Jack.

Jack is one of my favourite heroes. A young succesfull businessman and the illegimate half Irish son of a nobleman, he's struggled the greater part of his life to be where he is now. Dominant and passionate and of course let's not forget the black hair and blue eyes! The way he goes for what he wants warms me all over. His feelings for Amanda scare him to death but it's inevitable that she is his soulmate.

They're both subconsiously looking for that one person to satisfy not only their physical but also, more importantly, their emotional needs and they find that in each other in a beautiful story.
Jack knows exactly how to tear down the walls of self-protection that surrond Amanda's heart in such a touching, appreciative and endearing way. In her strong and independant way Amanda doesn't want to marry Jack when circumstances force them into marriage, afraid of losing her freedom and independance. But she finds out being married to Jack brings her more freedom and independance than she she'd ever imagined having when she was alone and single.

There were few memorable secondary characters but the story didn't need them. It was Jack and Amanda's story being told and only they can take the spotlight for carrying it in a formidable way. Other strong characters would have interfered with that.

I truly rediscovered an amazing treasure on my bookshelf.
Containing everything I look for in my romance novels:
Strong, well-written characters with imense depth to them.
Scorching passion and sensuality.
A story with the ability to mess me up emotionally in the best possible way. Taking me from laughter tot tears, from grief to pleasure and from compassion to anger. And these things combined has earned this book the highest grade I rarely give the books I read.
Quotes:
He moved to her other breast, making her whimper in frustration at his slowness, his endless leisure, as if time did not exist and he were going to spend forever feasting on her body.
Rating: 10 out of 10
Nice to meet you!
Pearl

Netherlands
39, married to my real life romance hero, addicted to TV shows, reading romance novels and Twitter. I'm a chronic (e)book hoarder and my absolute favorite genres within romance fiction are contemporary romance and romantic suspense, but I don't shy away from historical, paranormal or erotic romance either. Even the occasional (urban) fantasy romance, futuristic and sci fi romance may make it to my Mount TBR. This is my corner of the world wide web where I let you know what books I'm hoarding, reading and reviewing.
View my complete profile

My Book-Providers
Reviews by Rating

Reviews by Genre
Reviews by Type

Reviews by Publisher

Fellow Bloggers


GR Reading Challenge
Pearl
has read 10 books toward her goal of 50 books.

On My TBR Shelf
Unforgivable - Laura Griffin
Snapped - Laura Griffin
Darkness at Dawn - Elizabeth Jennings
Sizzle and Burn - Alexis Grant
No Mercy - Lori Armstrong
Animal Magnetism - Jill Shalvis
Crazy for Love - Victoria Dahl
Kink - Saskia Walker/Sasha White
So Sensitive - Anne Rainey
Dark Taste of Rapture - Gena Showalter
The Darkest Secret - Gena Showalter
Vampire in Atlantis - Alyssa Day
Vampire Dragon - Annette Blair
Captive Spirit - Anna Windsor
Chosen by Blood - Virna DePaul
Rebel - Zoe Archer
Stranger - Zoe Archer
A Taste of Desire - Beverley Kendall
Mistress by Midnight - Maggie Robinson
To Desire a Devil - Elizabeth Hoyt
To Tame a Dangerous Lord - Nicole Jordan

Digital TBR Next
Driven - Jayne Rylon (reread)
Shifting Gears - Jayne Rylon
Beg Me - Shiloh Walker
Tempt Me - Shiloh Walker
Jazz Baby - Lorelie Brown
Playboy Prankster - Pamela Britton
Just Like That - Erin Nicholas
Sweet Inspiration - Penny Watson
Breathe - Donna Alward
My Gigolo - Molly Burkhart
Scent of Persuason - Nikki Duncan

Blog Archive