January 1, 2009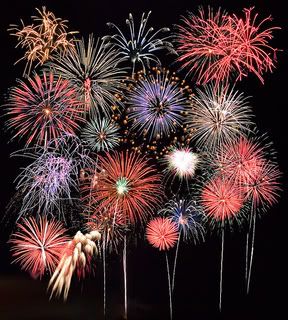 2008 has been a truly crazy year in the personal department. It started with the aftermath of a very stressful end of 2007, with stress at the job; colleagues' personal problems had its reflections on my well-being and to top it of a respiratory problem that had its nasty effects on my total health.
So to say the least 2008 didn't start very well for me. In May another blow came when I was told that my employment contract at my work of that time wouldn't be continued in 2009. Luckily they warned me well in time for me to start looking for a new job and that's exactly what I started doing in June. Vacation time made it difficult to find vacancies and I was starting to feel the pressure of not finding a job on time. I saw myself standing in the unemployment lines, holding my hand up for money. But I believe in karma and know deep down that when you do good things and try attribute to the world in a positive way, good things will happen to you too and things will work out satisfactory. And behold, in September I was invited to a job interview at an international organization and at the end of October I left my the old job and mid November I started at my current job where I'm having the time of my life and I'm actually grateful to my old boss for letting me go and forcing me to find another job. I now have a job that pays better in an international environment, that is closer to home and less stressful and that is a welcome challenge!
Fortunately contrary to my problematic professional life, my private life regarding family and friends has been great in 2008. My husband, friends and family really pulled me through the rough patches in the health and work departments. In January we celebrated the first birthday of my goddaughter. In May we went to Berlin with friends of ours and we had a blast! In August I had celebrated my 5-year wedding anniversary at the wedding of one of my best friends (my goddaughter's mother) and we had a wonderful day. My own birthday was celebrated twice, once with family and once with a very enjoyable High Tea together with my ROOB-girlfriends. Throughout the year we had wonderful dinners and days with friends and family, enjoying each other's company, we had nephews and nieces on sleepovers that were both fun and frustrating (especially frustrating when your 5-year old nephew wakes you up at 3AM, 4AM, 5AM and 6AM). Still all these happy occasions certainly helped me get through the year.
But there was also the love and support from my other half. My husband is the one who is there for me through all my tantrums, tears and impatient raving and ranting about anything and everything and he is the one to show me that there are always brighter sides to all problems. His positivity and support is something I treasure and love him for. He is truly my rock through thick and thin. Even if he doesn't understand my book addiction and doesn't share my passion for reading. I forgive him for that because even if he doesn't share it he doesn't restrict or impede me in any way *wicked grin*
But I've also come to know three amazing friends through my passion for romance novels: Ash, DM and Leontine! They are my partners in the book addiction because they understand the craving and they can relate to what books do to me. But they are also always there for me when I need to vent about anything in my personal life. We laugh, we have fun, we have serious talks and I think I've even cried with them. They were pillars of support during 2008 and I hope we'll have as much (preferably more!!) fun in the coming year. Thanks girls!!
And while my personal life was troublesome in 2008, the book addicted Pearl flourished! Honestly and thankfully the books really were a big help in escaping from reality now and then and leaving my troubles behind for a few enjoyable hours, hiding in wonderful stories of action, magic, suspense and emotions. Of course there were months were reading had to take the backseat, or when the readers' block kicked in, but overall 2008 was a great reading year. With lots of diversity as you can see in the
overview 2008 post
.
Disappointments were kept at a low because the only real ones I had were:
*Alyssa Day's third book, ATLANTIS UNLEASHED, in the Warriors of Poseidon Series was pushed forward to 2009
*Lisa Valdez' PATIENCE still hasn't been released, there was some rumor that it would come beginning of 2009 but this news has already been overhauled, so still no PATIENCE
*J.R. Ward's LOVER ENSHRINED...This was the only book were my expectations really weren't met. Considering that I read and reviewed 100 books in 2008 the rate of one book that disappointed is not bad at all!!
I just typed that I read 100 books this past year, this includes ARCs and requested reviews but for detailed numbers check the overview. It seems quite a lot, but it's nothing compared to the number of books I bought this year. I can tell you that the term triple doesn't come close. I think -and this is a rough estimation since I don't have the time to check it in detail- I bought between 400 and 500 books (Mass Market Paperbacks, Trade Size Paperbacks, Hardcovers and E-books) this year from various sellers i.e. online European bookstores, eBay, online US bookstores and secondhand in Holland on various websites.
The consequence of all this buying inevitably lead to shortage of space in my bookcases so I also sold quite a few books too: close to 100 books were sold through various channels: Dutch selling websites and forums.
In 2009 there will be more added to this number since these past few days I have again stood before my bookcases with my wish list for 2009 in hand and my critical eye has spotted some books of which I know I am not going to grab them to read some time soon (they will always be overruled by others) so I will try to provide someone with them who will give them the attention they deserve.
2008 was also a year of new discoveries and firsts in various areas of my bookreading life.
I discovered the romantic suspense genre with authors like
Cherry Adair, Lucy Monroe, Shannon McKenna
and
Cindy Gerard.
I found out that this is a genre that appeals greatly to me because of the combination of romance and suspense. They give me the feeling I also find when watching some of my crime-involved television programs. Consequence of this discovery was a buying spree of everything and anything in the romantic suspense genre that sounded somewhat appealing, creating an immense to-be-read-list...
Another discovery were the e-books. Well not actually discovery because I had already known about e-books and even bought some digital stories in 2007 but in 2008 I actually started reading them and this lead to an actual discovery: a way to read them other than behind the computer. One of the ROOB-forum members mentioned that she read her e-books on the handheld game console NINTENDO DS. Since this gadget was available in our home (thanks to a husband in the gaming industry) I decided to give it a try and in the last days of 2008 I read the first e-book on the DS and liked this way of reading e-books a lot better than behind the computer! And this also opens possibilities for taking a lot more books with me on holidays than before.
In the authors department there were many, many new discoveries and first reads but the ones that stuck by me and who I wish mention in the closing of my review of 2008.
*
Lora Leigh
I had her books for a while on my shelves before I started reading them and I was sucked in by an anthology story of her Breeds series in April 2008. This one novella led to me buying the whole series and reading them all (with the exception of the last novella that came out). I also made a start with her Bound Hearts series and both series entice and intrigue me to distraction. Her way of writing is so intensely emotional and compelling, she is and will stay an auto-buy so in the meanwhile I've collected almost all of her series and they will follow the same path as the Breeds, they will be all read in the near future.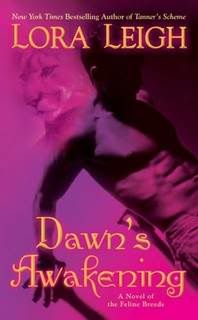 *
Shannon McKenna
With her books it's quite similar to Lora Leigh. I had her books on the shelves for over a year and started reading the first one in March 2008 and I was hooked. In her books the emotional intensity in the characters went through the roof and an added bonus were the nail biting suspense with bad guys who make your skin crawl and the top-notch love scenes. Another auto-buy-all-that-I-can-get-my-hands-on!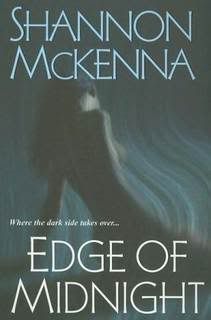 *Anna Windsor
She made her debut this year with her back-to-back Dark Crescent Sisterhood Trilogy and found in me a lifetime admirer. What she does in terms of world building, plot writing and characters is nothing short of amazing. I rated her trilogy with 2 5-stars and 1 4,5 stars and nominated her for a ROOB Shooting Star Award. I guess this says enough about what her writing does with me. I hope she will continue the series so I can enjoy her world again soon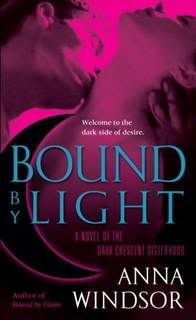 ===========================
For 2009 I'm looking forward to a lot of things:
First in January the bookmarket in Rotterdam. I don't think I will be harvesting books as I did the first two times I went to it but I have a list ready of books I would like to find there.
And of course I'm looking forward to the new releases of the list of authors you'll find below. Only looking at the list I KNOW my wallet is having a heartattack because I don't have all the authors, whose new releases I want, listed and some of those who are listed have multiple releases in 2009.
Authors whose releases I'm looking forward to:
Lora Leigh, Cheyenne McCray, Monica McCarty, Sherrilyn Kenyon, Nicole Jordan, Caroline Linden, JoAnn Ross, Allison Brennan, Cindy Gerard, Gena Showalter, J.R. Ward, Laura Griffin, Nalini Singh, Jami Alden, Sally MacKenzie, Sydney Croft, Lara Adrian, Susan Mallery, Jessica Trapp, Lucy Monroe, Carly Phillips, Jasmine Haynes, Alyssa Day, Kate Douglas, Tara Janzen, Stephanie Tyler, Jeaniene Frost, Gaelen Foley, Kathryn Smith, Roxanne St. Claire, Brenda Joyce, Shayla Black, Kim Lenox.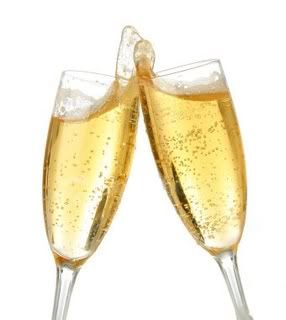 I close this post by taking the opportunity to wish everyone a Happy, Healthy, Prosperous, Loving and Bookfilled 2009!
Love,
Pearl
Nice to meet you!
Pearl

Netherlands
39, married to my real life romance hero, addicted to TV shows, reading romance novels and Twitter. I'm a chronic (e)book hoarder and my absolute favorite genres within romance fiction are contemporary romance and romantic suspense, but I don't shy away from historical, paranormal or erotic romance either. Even the occasional (urban) fantasy romance, futuristic and sci fi romance may make it to my Mount TBR. This is my corner of the world wide web where I let you know what books I'm hoarding, reading and reviewing.
View my complete profile

My Book-Providers
Reviews by Rating

Reviews by Genre
Reviews by Type

Reviews by Publisher

Fellow Bloggers


GR Reading Challenge
Pearl
has read 10 books toward her goal of 50 books.

On My TBR Shelf
Unforgivable - Laura Griffin
Snapped - Laura Griffin
Darkness at Dawn - Elizabeth Jennings
Sizzle and Burn - Alexis Grant
No Mercy - Lori Armstrong
Animal Magnetism - Jill Shalvis
Crazy for Love - Victoria Dahl
Kink - Saskia Walker/Sasha White
So Sensitive - Anne Rainey
Dark Taste of Rapture - Gena Showalter
The Darkest Secret - Gena Showalter
Vampire in Atlantis - Alyssa Day
Vampire Dragon - Annette Blair
Captive Spirit - Anna Windsor
Chosen by Blood - Virna DePaul
Rebel - Zoe Archer
Stranger - Zoe Archer
A Taste of Desire - Beverley Kendall
Mistress by Midnight - Maggie Robinson
To Desire a Devil - Elizabeth Hoyt
To Tame a Dangerous Lord - Nicole Jordan

Digital TBR Next
Driven - Jayne Rylon (reread)
Shifting Gears - Jayne Rylon
Beg Me - Shiloh Walker
Tempt Me - Shiloh Walker
Jazz Baby - Lorelie Brown
Playboy Prankster - Pamela Britton
Just Like That - Erin Nicholas
Sweet Inspiration - Penny Watson
Breathe - Donna Alward
My Gigolo - Molly Burkhart
Scent of Persuason - Nikki Duncan

Blog Archive