September 23, 2007
6:34 PM
|
Edit Post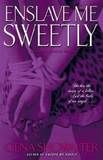 Eden Black walks among humans, protecting them from the murderous evil of other-worlders who abduct and enslave. And though she appears to be human herself, Eden is an alien, a Raka, distinguished by her golden hair and skin, and gifted with the ominous ability to kill without remorse -- and with total accuracy. That is, until the fateful night she has one shot to eliminate her target, a human slaver -- and misses.

"Failure" is not in Eden's vocabulary. Neither is "partner" -- but that's what she is forcibly assigned after recovering from her disastrous mission. A sexy, steely-nerved human agent, Lucius Adaire enjoys nothing more than sparking the fury -- and rousing the desire -- of the fiery female assassin too proud to admit defeat. Locked in an assignment they cannot afford to lose, Lucius and Eden find themselves bound in two high-stakes, heart-pounding games: the sensual web of kill or be killed, and the erotic dance of seduction.
Book 2 in the Alien Huntress-series can be read stand alone very well but I also understand why it's connected to book 1. Showalter continues to pull you into a futuristic world that's not only inhabited by humans but also by all sorts of otherworldly creatures like Rakas, Mecs, Morevvs (who happen to have a very special anatomic feature), Targons and many more.
This seems a lot to swallow but Showalter pours it all into a perfect mix of action-packed scenes and a fair amount of romance that you take it all in in one gulp. The plot at first seems a bit tame but then takes some unexpected and great turns keeping you intrigued to the very end.
And on top of that she creates heroins in this series you only wish you had half their courage and strength and not to mention some of their kicking ass-abilities.

Eden Black is one tough Raka, with nothing on her mind but her job: assassinating predatory other Otherworlders who break the earthly laws.
She is smart, cunning, strong, couragious and tough as nails with a sarcasm that cuts anyone off not strong enough to handle her. Oh...and did I mention she seriously kicks butt...There a quite a few action-filled fighting scenes in which she firmly stands her ground...
The hero Lucius, a human who is kind of a hitman for hire, unfortunately doesn't really stand out in the book but I think this is because everything is viewed from Eden perspective, the book being written in first person. This causes Lucius to seem a less powerful character I suspect he actually is. Of course this is a logical consequence of books written in first person. The focus is mainly on the person through whom's eyes you receive the story. It's the reason I prefer books in third person but it's a big plus for Showalter's writing and storytelling abilities that I've enjoyed these books thoroughly inspite the form in which they were written.
Nonetheless, Lucius does a great job of teaching Eden that there's more in life than the next target. And in the midst of all the inhuman, alien species it was nice to have a hot alpha human male.
The interactions between Eden and Lucius, be it combat-training, verbally fighting, seducing or otherwise are deliciously intense and witty. At first can't stand each other and attack each other with both fists and vicious sarcasm. But there is also immediate attraction, so the rejection soon changes to affection and even love.

Of the secondary characters I just loved Devyn (hope he'll get his own book some day), the King of the planet Targon. He's was tough, funny and endearing at the same time. Giving Eden a rough time but in the end proving to be a very honorable alien.

I know from Showalter's website that Eden and Lucius will make an appearance in book 3 of the series and so will Mia (heroin from book 1) so I'm already looking forward to reading how everything will progress in this fascinating world of Alien Huntresses.
Quote:
Lucius: "Listen cookie," he said, his voice rough, low as if his vocal cords had once been damaged. "The day I need you to save my ass is the day I'll find me a new job. Maybe cloning flowers. Maybe walking robotic dogs. I'll decide when the time comes."

Nice to meet you!
Pearl

Netherlands
39, married to my real life romance hero, addicted to TV shows, reading romance novels and Twitter. I'm a chronic (e)book hoarder and my absolute favorite genres within romance fiction are contemporary romance and romantic suspense, but I don't shy away from historical, paranormal or erotic romance either. Even the occasional (urban) fantasy romance, futuristic and sci fi romance may make it to my Mount TBR. This is my corner of the world wide web where I let you know what books I'm hoarding, reading and reviewing.
View my complete profile

My Book-Providers
Reviews by Rating

Reviews by Genre
Reviews by Type

Reviews by Publisher

Fellow Bloggers


GR Reading Challenge
Pearl
has read 10 books toward her goal of 50 books.

On My TBR Shelf
Unforgivable - Laura Griffin
Snapped - Laura Griffin
Darkness at Dawn - Elizabeth Jennings
Sizzle and Burn - Alexis Grant
No Mercy - Lori Armstrong
Animal Magnetism - Jill Shalvis
Crazy for Love - Victoria Dahl
Kink - Saskia Walker/Sasha White
So Sensitive - Anne Rainey
Dark Taste of Rapture - Gena Showalter
The Darkest Secret - Gena Showalter
Vampire in Atlantis - Alyssa Day
Vampire Dragon - Annette Blair
Captive Spirit - Anna Windsor
Chosen by Blood - Virna DePaul
Rebel - Zoe Archer
Stranger - Zoe Archer
A Taste of Desire - Beverley Kendall
Mistress by Midnight - Maggie Robinson
To Desire a Devil - Elizabeth Hoyt
To Tame a Dangerous Lord - Nicole Jordan

Digital TBR Next
Driven - Jayne Rylon (reread)
Shifting Gears - Jayne Rylon
Beg Me - Shiloh Walker
Tempt Me - Shiloh Walker
Jazz Baby - Lorelie Brown
Playboy Prankster - Pamela Britton
Just Like That - Erin Nicholas
Sweet Inspiration - Penny Watson
Breathe - Donna Alward
My Gigolo - Molly Burkhart
Scent of Persuason - Nikki Duncan

Blog Archive