September 4, 2007
6:08 PM
|
Edit Post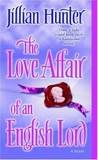 When Cloe Boscastle is caught indiscreetly kissing a man in a park, her brother Grayson – the protective patriarch of the Boscastle family – sends her off to a country manor to stay until the scandal in town subsides.
Soon after Chloe's banishment begins, she is shocked to learn that her neighbour Dominic Breckland, the devilish Viscount Stratfield has been killed in his bed. But she is even more stunned to discover the dangerously handsom "victim" taking refuge in her lingerie closet one night. By some miracle Dominic has survived his attack and wishes the world to believe him dead.
Can the alluring Lady Chloe keep his secret ? Dominic uses all his masculine charm to persuade her as the work together to unmask his enemy. Of course, being caught sheltering a seductive scoundrel could further mar Chloe's already tarnished reputation. But, really, what's a little scandal to a lady in love?
A scoundrel who's presumed dead hiding in an exiled troublemaker's chest of underwear. A book starting like this can only predict lots of fun and this second installment in Hunter's Boscastle-series turned out to be a true treat in the Regency-genre.

Chloe is brazen, independent and quick-minded. A true Boscastle, nothing less than the male ones...
Her brothers and sister thought they had her neatly tucked away in the country with her aunt and uncle, where she can do no more harm to her already damaged reputation. For social-minded Chloe this is the worst punishment possible but little did they all know that she would find true love hiding in her underthings.

Dominic possesses a witty kind of sarcasm that had me grinning at some of his remarks towards Chloe in the beginning and laughing out loud at his interaction with Justin, Chloe's country suitor. This scene was extremely funny, but everything about this book was a delight: hero, heroin, secondary characters, the interactions, the plot.

I enjoyed this book even more than book 1 and I really loved that book too. But in this one the chemistry between Chloe and Dominic was really the cherry on the cake. Their interactions were sparkling, witty and they were both able to deliver smart quips and comebacks as good as they received them from each other. They fall for each other hard and deep and the intensity of their blossoming love is breath-taking.

It was a delight to meet those delicious Boscastle men again. Supportive, loving, taking care of each other in their own bossy and medling ways and always in for a bit of pranking and teasing. And of course it was lovely to see Jane being her magnificent self in this book accepting no nonsense from Grayson and the other siblings.
Quotes:
If he was going to die, for a second time this month, he might as well go out on a rousing sexual fantasy.

Chloe was his world, the flame that had given him hope in darkness. She was also a strong, earthy woman with a passionate nature, and the thought of spending forever with her left him breathless.

Nice to meet you!
Pearl

Netherlands
39, married to my real life romance hero, addicted to TV shows, reading romance novels and Twitter. I'm a chronic (e)book hoarder and my absolute favorite genres within romance fiction are contemporary romance and romantic suspense, but I don't shy away from historical, paranormal or erotic romance either. Even the occasional (urban) fantasy romance, futuristic and sci fi romance may make it to my Mount TBR. This is my corner of the world wide web where I let you know what books I'm hoarding, reading and reviewing.
View my complete profile

My Book-Providers
Reviews by Rating

Reviews by Genre
Reviews by Type

Reviews by Publisher

Fellow Bloggers


GR Reading Challenge
Pearl
has read 10 books toward her goal of 50 books.

On My TBR Shelf
Unforgivable - Laura Griffin
Snapped - Laura Griffin
Darkness at Dawn - Elizabeth Jennings
Sizzle and Burn - Alexis Grant
No Mercy - Lori Armstrong
Animal Magnetism - Jill Shalvis
Crazy for Love - Victoria Dahl
Kink - Saskia Walker/Sasha White
So Sensitive - Anne Rainey
Dark Taste of Rapture - Gena Showalter
The Darkest Secret - Gena Showalter
Vampire in Atlantis - Alyssa Day
Vampire Dragon - Annette Blair
Captive Spirit - Anna Windsor
Chosen by Blood - Virna DePaul
Rebel - Zoe Archer
Stranger - Zoe Archer
A Taste of Desire - Beverley Kendall
Mistress by Midnight - Maggie Robinson
To Desire a Devil - Elizabeth Hoyt
To Tame a Dangerous Lord - Nicole Jordan

Digital TBR Next
Driven - Jayne Rylon (reread)
Shifting Gears - Jayne Rylon
Beg Me - Shiloh Walker
Tempt Me - Shiloh Walker
Jazz Baby - Lorelie Brown
Playboy Prankster - Pamela Britton
Just Like That - Erin Nicholas
Sweet Inspiration - Penny Watson
Breathe - Donna Alward
My Gigolo - Molly Burkhart
Scent of Persuason - Nikki Duncan

Blog Archive