February 18, 2009
I reviewed this book for ROOB at the request of the author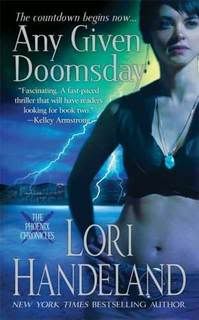 Back Cover:
Darkness will summon her…
Elizabeth Phoenix once used her unique skills as a psychic to help in the Milwaukee Police Department's fight against injustice. But when Liz's foster mother is found viciously murdered—and Liz is discovered unconscious at the scene—her only memory of the crime comes in the form of terrifying dreams...of creatures more horrific than anything Liz has seen in real life. What do these visions mean? And what in the world do they have to do with her former lover, Jimmy Sanducci?

To places she's never been before…
While the police question Jimmy in the murder, Jimmy opens Liz's eyes to a supernatural war that has raged since the dawn of time in which innocent people are hunted by malevolent beings disguised as humans. Only a chosen few have the ability to fight their evil, and Jimmy believes Liz is among them. Now, with her senses heightened, new feelings are rising within Liz—ones that re-ignite her dangerous attraction to Jimmy. But Jimmy has a secret that will rock Liz to her core…and put the survival of the human race in peril.…

Elizabeth "Liz" Phoenix is a young woman with psychic abilities, which have led to her leaving the police force and taking up a bartending job. When a psychic compulsion leads her to her foster mother's house she finds Ruthie Kane dying, her last words causing confusion right before Liz slips into a coma.
Awakened from her coma she finds out ex-lover and foster brother Jimmy Sanducci is the prime suspect and he has some disturbing news about the end of the world and her role in it. This is the start of a journey to stop the end of the world as we know it, a journey during which Liz learns not only things about Ruthie, Sawyer and Jimmy, but also about herself and her destiny in leading the battle of good against evil. The battle between the Federation and the Nephilim.

In ANY GIVEN DOOMSDAY Lori Handeland approaches the age-old theme of "good versus evil" and the battle against supernatural evil out to destroy the world, from a fresh and original angle combining an agreeable writing style with a heroine who will appeal to many urban fantasy reader and I do think that true fans of urban fantasy poured into a multi-installment series (chronicles so to speak), will appreciate it more than I did because it's a well-written first installment with promises for the rest of the series but for me some things just didn't click into place enough for me to be overwhelmed by it.

This is clearly the first book in the series with a lot of world building, introducing of creatures and preparing Liz for her future purpose. The way this was done from Liz' point of view complemented the vibe of this first book of The Chronicles of Phoenix. Even though I was intrigued by the whole concept and the story kept me glued to the pages thanks to the action and Liz' character, there were some elements that just weren't my cup of tea. Still these elements didn't bother me to the point of not liking the book.

The situation with the two men (Jimmy and Sawyer) in Liz' life is complicated and for me as an avid romance reader a slightly uncomfortable one. Knowing this book is classified as an urban fantasy, I wasn't expecting romance as in the paranormal romances I'm used to but in the beginning I was inclined to go that way because of the way Liz' relationship with Jimmy was being described. But then halfway through the book there are some twists in the plot that left me a bit uncomfortable because they were a little contrary to the way Jimmy and Liz' story had been set up. Further developments in the plot and the relationships with between Liz, Sawyer and Jimmy only added to my confusion. I understood the developments were important to Liz' coming into her powers, but that didn't take away the uncomfortable feeling.

I was a bit less enthusiastic about the overall pace and plot-developments in the last part of the book. The pace varied in different parts of the story. The beginning was fast-paced despite the world building and explanations. But in the middle part of the book the pace changed and slowed considerably. The end was fast-paced again but it also seemed a bit rushed and some storylines that were started were left without closure. I understand that in this series the story continues with future books but there were some things, like the Summer-Jimmy story and the exposing of the traitor that caused Ruthie's death, I wanted to be worked out better. Especially that last storyline was rushed and I'm still trying to grasp what exactly was the deal there. I was left with a bit too many questions and loose ends and would have liked to see these storylines wrapped up in this installment.

Because the story is told from Liz' perspective, she is the character the reader gets to know the best. I liked Liz' character in the way she accepts her destiny with realistic reluctance at first and in the end embraces it wholeheartedly but I feel at the end of the book that there are hints at certain things about Liz but they are left untold. I guess and hope this will be done in future books. I did like Liz' sense of humor a lot. She has this dry, sarcastic sense of humor that pops up mostly in situations where she's confronted with things she has trouble handling.

I loved the writing style, which was crisp, snappy and witty. I loved the premise of the series with Liz as a powerful seer to lead the demon killers into battle against the spawn of the fallen angels and humans. I also liked the narrative. While I'm not a fan of first person narrative in this book Lori Handeland made it work for me.

Since this was my first venture into urban fantasy I can't tell if my not being blown away is because I'm not that into the genre or that this was just not the book for me to start this genre with. Time will tell since the excerpt of the next book in this series, DOOMSDAY CAN WAIT, did leave me more than a bit curious how the story is going to proceed.



Nice to meet you!
Pearl

Netherlands
39, married to my real life romance hero, addicted to TV shows, reading romance novels and Twitter. I'm a chronic (e)book hoarder and my absolute favorite genres within romance fiction are contemporary romance and romantic suspense, but I don't shy away from historical, paranormal or erotic romance either. Even the occasional (urban) fantasy romance, futuristic and sci fi romance may make it to my Mount TBR. This is my corner of the world wide web where I let you know what books I'm hoarding, reading and reviewing.
View my complete profile

My Book-Providers
Reviews by Rating

Reviews by Genre
Reviews by Type

Reviews by Publisher

Fellow Bloggers


GR Reading Challenge
Pearl
has read 10 books toward her goal of 50 books.

On My TBR Shelf
Unforgivable - Laura Griffin
Snapped - Laura Griffin
Darkness at Dawn - Elizabeth Jennings
Sizzle and Burn - Alexis Grant
No Mercy - Lori Armstrong
Animal Magnetism - Jill Shalvis
Crazy for Love - Victoria Dahl
Kink - Saskia Walker/Sasha White
So Sensitive - Anne Rainey
Dark Taste of Rapture - Gena Showalter
The Darkest Secret - Gena Showalter
Vampire in Atlantis - Alyssa Day
Vampire Dragon - Annette Blair
Captive Spirit - Anna Windsor
Chosen by Blood - Virna DePaul
Rebel - Zoe Archer
Stranger - Zoe Archer
A Taste of Desire - Beverley Kendall
Mistress by Midnight - Maggie Robinson
To Desire a Devil - Elizabeth Hoyt
To Tame a Dangerous Lord - Nicole Jordan

Digital TBR Next
Driven - Jayne Rylon (reread)
Shifting Gears - Jayne Rylon
Beg Me - Shiloh Walker
Tempt Me - Shiloh Walker
Jazz Baby - Lorelie Brown
Playboy Prankster - Pamela Britton
Just Like That - Erin Nicholas
Sweet Inspiration - Penny Watson
Breathe - Donna Alward
My Gigolo - Molly Burkhart
Scent of Persuason - Nikki Duncan

Blog Archive