May 16, 2010
Back Cover:
FATE HAS THROWN TWO SWORN ENEMIES. . .
Of all the hotel rooms rented by all the adulterous politicians in Chicago, female Assistant U.S. Attorney Cameron Lynde had to choose the one next to 1308, where some hot-and-heavy lovemaking ends in bloodshed. And of all the FBI agents in Illinois, it had to be Special Agent Jack Pallas who gets assigned to this high-profile homicide. The same Jack Pallas who still blames Cameron for a botched crackdown three years ago—and nearly ruining his career…

. . .INTO EACH OTHER'S ARMS
Work with Cameron Lynde? Are they kidding? Maybe, Jack thinks, this is some kind of welcome-back prank after his stint away from Chicago. But it's no joke: the pair is going to have to put their rocky past behind them and focus on the case at hand. That is, if they can cut back on the razor-sharp jibes—and smother the flame of their sizzling-hot sexual tension…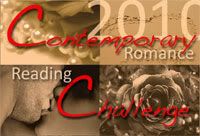 Cameron Lynde is an assistant US attorney. Unforeseen circumstances lead to her being the sole witness to a high-profile murder, which puts her in the path of an FBI agent she'd rather not cross paths with ever again after they crossed swords professionally in the past. I loved Cameron. She is a great heroine who will definitely be added to my favorite heroines list. She's professional, witty and not afraid to own her mistakes.
Jack Pallas is an FBI Special Agent. After a forced transfer to the Nebraska office, he's returned to Chicago and the key witness in his first case is the assistant US attorney responsible, in his eyes, for his transfer. Julie James has provided me with yet another sigh & drool-worthy Jack to add to my fave heroes list. He seems so aloof and cool but it's just the surface of a passionate man.
The cast of secondary characters isn't very big but there were plenty of remarkable and memorable characters to help Cameron and Jack carry the story. In particular, Sam Wilkins, Jack's partner who made a lasting impression on me with his humor and metro sexual ways, which he had no fear displaying.
In SOMETHING ABOUT YOU Julie James combined a few elements that reel me in every single time: law enforcement/legal stuff and humor. I am a sucker for both and SOMETHING ABOUT YOU had plenty, making it an instant candidate for my keeper shelf. With it's exceedingly strong start, once I read the first page it was very hard to stop reading, the humor, legal stuff, and investigation and FBI stuff...I ate it all up and loved it. Something that had not happened in a while occurred when I read this book: I read it in almost one sitting because I just couldn't put it down.
I liked that it wasn't a whodunit but it was still suspenseful in the way Cameron's role was incorporated in the investigation. This gave more room for the relationship between Jack and Cameron to be set up and explored. The build up of the sexual tension between the main characters was brilliantly and believably done. I wouldn't have liked it if Jack and Cameron had jumped into the sack immediately because to me that would've been out of character, so another point for Julie James' wonderful writing skills. Though not extremely focused on the romance, the balance between romance, plot and characters is excellent. And knowing who the killer was early in the story made it a more of a contemporary romance rather than a romantic suspense novel for me.
SOMETHING ABOUT YOU is a contemporary romance just the way I like them! My first taste of Julie James' writing has left me wanting more, much more. I am definitely ready to dive into JUST THE SEXIEST MAN ALIVE and PRACTICE MAKES PERFECT!
Quotes:
He stole another look, for security purposes, and watched as the sweater once again slid away from her collarbone, inching down, taunting him, teasing him, dipping lower and lower, revealing creamy ivory skin and that delicate gray silk strap he could rip away with his teeth.
A shoulder. He was going crazy over a fucking shoulder.

Thank God -he was cranky about something. This Jack she could handle. The Jack who cupped her face as he whispered the most romantic and sexy things anyone had ever said to her as he made love to her on her own staircase, on the other hand, was a force of a different nature.
Rating: 8.8 out of 10
Nice to meet you!
Pearl

Netherlands
39, married to my real life romance hero, addicted to TV shows, reading romance novels and Twitter. I'm a chronic (e)book hoarder and my absolute favorite genres within romance fiction are contemporary romance and romantic suspense, but I don't shy away from historical, paranormal or erotic romance either. Even the occasional (urban) fantasy romance, futuristic and sci fi romance may make it to my Mount TBR. This is my corner of the world wide web where I let you know what books I'm hoarding, reading and reviewing.
View my complete profile

My Book-Providers
Reviews by Rating

Reviews by Genre
Reviews by Type

Reviews by Publisher

Fellow Bloggers


GR Reading Challenge
Pearl
has read 10 books toward her goal of 50 books.

On My TBR Shelf
Unforgivable - Laura Griffin
Snapped - Laura Griffin
Darkness at Dawn - Elizabeth Jennings
Sizzle and Burn - Alexis Grant
No Mercy - Lori Armstrong
Animal Magnetism - Jill Shalvis
Crazy for Love - Victoria Dahl
Kink - Saskia Walker/Sasha White
So Sensitive - Anne Rainey
Dark Taste of Rapture - Gena Showalter
The Darkest Secret - Gena Showalter
Vampire in Atlantis - Alyssa Day
Vampire Dragon - Annette Blair
Captive Spirit - Anna Windsor
Chosen by Blood - Virna DePaul
Rebel - Zoe Archer
Stranger - Zoe Archer
A Taste of Desire - Beverley Kendall
Mistress by Midnight - Maggie Robinson
To Desire a Devil - Elizabeth Hoyt
To Tame a Dangerous Lord - Nicole Jordan

Digital TBR Next
Driven - Jayne Rylon (reread)
Shifting Gears - Jayne Rylon
Beg Me - Shiloh Walker
Tempt Me - Shiloh Walker
Jazz Baby - Lorelie Brown
Playboy Prankster - Pamela Britton
Just Like That - Erin Nicholas
Sweet Inspiration - Penny Watson
Breathe - Donna Alward
My Gigolo - Molly Burkhart
Scent of Persuason - Nikki Duncan

Blog Archive